---
Kontakt
OA PD Dr. med. habil.
Philipp Warnke
Leiter der Sektion Hygiene am Institut für Medizinische Mikrobiologie, Virologie und Hygiene
Oberarzt am Institut für Medizinische Mikrobiologie, Virologie und Hygiene
Stellv. Krankenhaushygieniker der Universitätsmedizin Rostock
+49 (0) 381 494 5930
+49 (0) 381 494 5902
---
Büro
Raum: 209, 1.OG

Universitätsmedizin Rostock
IMIKRO
Schillingallee 70
D-18057 Rostock
Sekretariat
Publikationen
Warnke P, Pohl FPJ, Kundt G, Podbielski A. Screening for Gram-negative bacteria: Impact of preanalytical parameters. SciRep. 2016 in press
Benedek O, Podbielski A, Warnke P. Laboratory experience with the LIAISON analyzer in the diagnosis of Clostridium difficile-associated diarrhoea. Eur J Microbiol Immunol. 2016 in press
Granzer H, Hagen RM, Warnke P, Bock W, Baumann T, Schwarz NG, Podbielski A, Frickmann H, Koeller T. Molecular epidemiology of carbapenem resistant Acinetobacter baumannii complex isolates from patients that were injured during the Eastern Ukrainian conflict. Eur J Microbiol Immunol. 2016 in press
Köller T, Kurze D, Lange M, Scherdin M, Podbielski A, Warnke P. Implementation and evaluation of a fully automated multiplex real-time PCR assay on the BD Max platform to detect and differentiate Herpesviridae from cerebrospinal fluids. PLoS One. 2016 Apr 19;11(4):e0153991
Schäffler H, Herlemann D, Alberts C, Kaschitzki A, Bodammer P, Bannert K, Köller T, Warnke P, Kreikemeyer B, Lamprecht G. Mucosa-attached bacterial community in Crohn's Disease coheres with the Clinical Disease Activity Index. Environmental Microbiology Reports. 2016 Apr 15.
Schäffler H, Kaschitzki A, Alberts C, Bodammer P, Bannert K, Köller T, Warnke P, Kreikemeyer B, Lamprecht G. Alterations in the mucosa-associated bacterial composition in Crohn's disease: a pilot study. Int J Colorectal Dis. 2016 Mar 7.
Wiehr S, Warnke P, Rolle AM, Schütz M, Oberhettinger P, Kohlhofer U, Quintanilla-Martinez L, Maurer A, Thornton C, Boschetti F, Reischl G, Autenrieth IB, Pichler BJ, Autenrieth SE. New pathogen-specific immunoPET/MR tracer for molecular imaging of a systemic bacterial infection. Oncotarget. 2016 Feb 26. doi: 10.18632/oncotarget.7770.
Warnke P, Redanz S, Zaatreh S, Podbielski A. Augmented recovery of microorganisms from swabs by homogenization: a novel standardizable high-throughput approach. Diagn Microbiol Infect Dis. 2016 Jan;84(1):16-8.
Frickmann H, Warnke P, Frey C, Schmidt S, Janke C, Erkens K, Schotte U, Köller T, Maaßen W, Podbielski A, Binder A, Hinz R, Queyriaux B, Wiemer D, Schwarz NG, and Hagen RM. Surveillance of food- and smear-transmitted pathogens in European soldiers with diarrhea on deployment in the tropics: experience from the European Union Training Mission (EUTM) Mali. Biomed Res Int; 2015:573904. HF and PW contributed equally
Micheel V, Hogan B, Köller T, Warnke P, Crusius S, Hinz R, Hagen RM, Schwarz NG, Frickmann H. Screening agars for MRSA: Evaluation of a stepwise diagnostic approach with two different selective agars for the screening for methicillin-resistant Staphylococcus aureus (MRSA). Mil Med Res. 2015 Jul 21;2:18.
Redanz S, Podbielski A, Warnke P. Improved microbiological diagnostic due to utilization of a high-throughput homogenizer for routine tissue processing. Diagn Microbiol Infect Dis. 2015 Jul;82(3):189-93.
Warnke P, Köller T, Stoll P, Podbielski A. Nosocomial infection due to Enterococcus cecorum identified by MALDI-TOF MS and Vitek 2 from a blood culture of a septic patient. Eur J Microbiol Immunol (Bp). 2015 Jun 18;5(2):177-9
Warnke P, Podbielski A. Gute hygienische Praxis beim Betriebsarzt – eine Selbstverständlichkeit? ASU. 2015 May;50:348-50
Warnke P, Frickmann H, Ottl P, Podbielski A. Nasal screening for MRSA: Different Swabs – Different Results! PLoS One. 2014 Oct 29;9(10):e111627.
Bartolitius L, Frickmann H, Warnke P, Ottl P, Podbielski A. Evaluation of an autoclave resistant anatomic nose model for the testing of nasal swabs. Eur J Microbiol Immunol (Bp). 2014 Sep;4(3):159-65.
Warnke P, Warning L, Podbielski A. Some are more equal – a comparative study on swab uptake and release of bacterial suspensions. PLoS One. 2014 Jul 10;9(7):e102215.
Warnke P, Aepfelbacher M, Fickenscher H, Solbach W, Steinmetz I, Podbielski A. Surveillance reports on pathogens and their antibiotic resistance patterns – a recommendation for standardization. Dtsch Med Wochenschr. 2014 Jun;139(25-26):1377-82.
Warnke P, Harnack T, Ottl P, Kundt G, Podbielski A. Nasal screening for Staphylococcus aureus - daily routine with improvement potentials. PLoS One. 2014 Feb 24;9(2):e89667.
Warnke P, Kiefel V, Schäffler H, Podbielski A. Transfusion reaction due to Klebsiella pneumoniae-contaminated red blood cells: a case report. Transfus Med. 2013 Dec;23(6):445-6.
Autenrieth SE, Warnke P, Wabnitz GH, Lucero Estrada C, Pasquevich KA, Drechsler D, Günter M, Hochweller K, Novakovic A, Beer-Hammer S, Samstag Y, Hämmerling GJ, Garbi N, Autenrieth IB. Depletion of dendritic cells enhances innate anti-bacterial host defense through modulation of phagocyte homeostasis. PLoS Pathog. 2012 Feb;8(2):e1002552.
Autenrieth SE, Linzer TR, Hiller C, Keller B, Warnke P, Köberle M, Bohn E, Biedermann T, Bühring HJ, Hämmerling GJ, Rammensee HG, Autenrieth IB. Immune evasion by Yersinia enterocolitica: differential targeting of dendritic cell subpopulations in vivo. PLoS Pathog. 2010 Nov 24;6(11):e1001212.
Matteoli G, Fahl E, Warnke P, Müller S, Bonin M, Autenrieth IB, Bohn E. Role of IFN-gamma and IL-6 in a protective immune response to Yersinia enterocolitica in mice. BMC Microbiol. 2008 Sep 19;8:153.
MG, FE, WP contributed equally
AG Warnke
Leiter der AG Warnke
siehe Forschung: AG Warnke
Bedeutung
Optimierung der mikrobiologischen Präanalytik (Abnahmetechniken, Abnahmesysteme) zur Verbesserung der mikrobiologischen Diagnostik.
Themenkomplexe
Microbiological pre-analysis
The course of microbiological diagnosis is divided in three steps, i.e.
(i) pre-analysis,
(ii) analysis, and
(iii) post-analysis.
Optimum performance of the later steps is based on the performance of the previous ones. Thus, if the pre-analytical step is performed with suboptimum quality, even the highest standards of laboratory quality management cannot compensate the initial flaws.
Therefore, my group research is focused especially on this initial step of sample acquisition to improve the overall quality of microbiological diagnosis.
Applied microbiology and hygiene
Medical devices are used in various clinical settings.
Often indispensable, they are a major risk factor for nosocomial infections by facilitating translocation and invasion of pathogens. In my research group, we are focused on the handling of medical devices and treatment procedures before their designated usage or re-usage, respectively, to improve the safety of patients.
Methoden
Arbeitsgruppen auf diesem Gebiet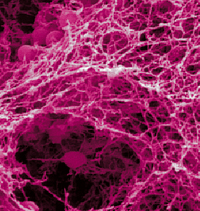 ---
Inhalt - Forschungsschwerpunkte
---